End of the Congress Recap
Dear Friend,
Despite its challenges, it's been a productive 116th Congress! I've been working hard to deliver results for the people of the Valley; from securing funding for our small businesses and communities to increasing trade opportunities for California agricultural exports and working to provide stability for farmworkers, we've accomplished a lot over the last two years.
---
BY THE NUMBERS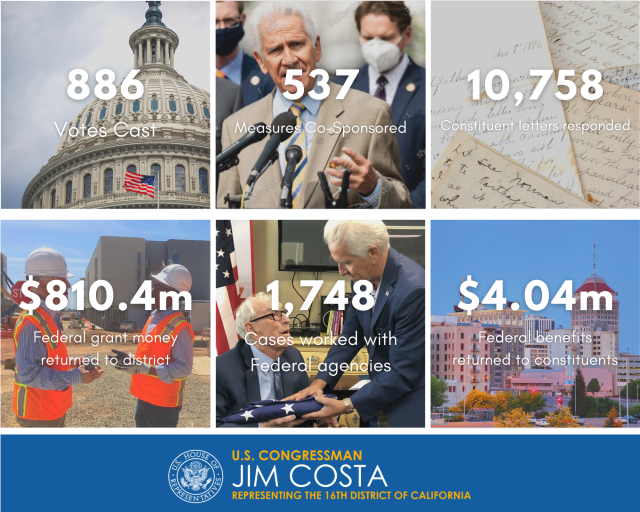 ---
CORONAVIRUS RELIEF
Prior to adjourning for the Congress, I'm pleased to report that we reached a bipartisan deal to provide additional economic stimulus for the American people. As a member of the Problem Solvers Caucus, I worked across the aisle to craft the framework this deal was based upon to bridge partisan differences and deliver results. 
:
$180 billion – 
$288 billion
$45 billion
$16 billion
$35 billion
$82 billion 
$4 billion
$25 billion
$26 billion 
$10 billion
$10 billion
In addition, since passing the CARES Act in April, I've succeeded in bringing important relief funding back to California and Valley communities:
Paycheck Protection Program:
Through the Paycheck Protection program, we were able to supply critical relief to small businesses to mitigate the economic impact of COVID-19, saving 49,000 jobs and preserving 6,700 business locations in CA-16.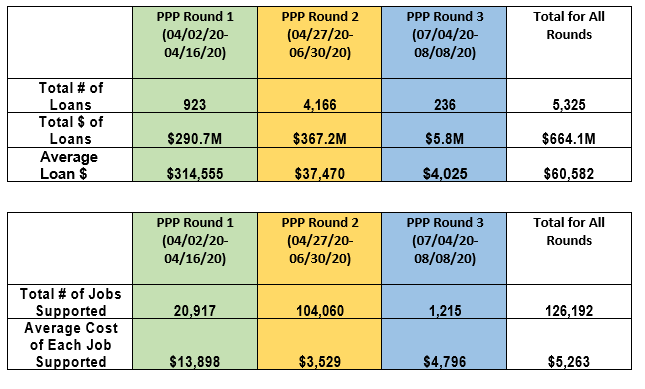 Coronavirus Relief Fund: 
We were successful at getting federal funding for our local communities that is distributed through our county and city governments: 
$92.7 million - Fresno City
$81.5 million - Fresno County
Coronavirus Food Assistance Program:
$345 million - California farmers
Here's a comprehensive list on actions I've taken to address the COVID-19 pandemic.
---
KEY ACCOMPLISHMENTS
The past year has been full of challenges for our Valley. However, I'm proud of what we've accomplished for residents throughout California and across the country. 
Improving Healthcare in the Valley
In January, I introduced the Expanding Medical Education Act, which works to establish medical training in areas of high need and enhance the residency programs like UCSF Fresno that focus on diverse and medically deprived communities. My legislative text was successfully included in the Heroes Act but did not make it into the final stimulus package. I will reintroduce this legislation in my first week of the new Congress, and I hope to expand the text to expand resources for nursing programs. This pandemic has reinforced how important it is for the Valley to close the gap on its shortage of health care workers. 
Fighting for Wildfire Resources
Click to hear my floor speech about the devastating Creek Fire burning in the Sierra Nevada.
We again suffered a devastating wildfire season. I visited the Creek Fire and saw the destruction firsthand, and I want to highlight some of the efforts I worked on to help manage and suppress these fires. 
Improving Access to Clean, Reliable Water Supplies
Following the water crisis in Dos Palos, I convened a meeting with leaders at the local, state, and federal levels, including Assemblymember Adam Gray, USDA, the State Water Resources Control Board and Mayor Hogue, to help secure key grant funding to help replace Dos Palos antiquated water systems. I'm proud to say we're one step closer to ensuring access to a clean and reliable water supply for the people of Dos Palos.
I've also helped secure funding to repair our aging water infrastructure, including: 
$108.8 million for WIIN Act storage projects 

$71 million for Friant-Kern Canal pre-construction and construction.  
$7.845 million for the Los Vaqueros Reservoir Phase 2 Expansion Project  
$3 million for the Delta Mendota Canal Subsidence Correction Project  
$4 million for the Sites Reservoir Project  
$1.5 million for the Del Puerto Water District reservoir project  
$1.7 million for improvements at San Luis reservoir 

$950 million in funding for water infrastructure grants for small and disadvantaged communities
$610 million for rural water systems to assist communities such as Dos Palos repair and construct drinking water infrastructure
$300 million for WaterSMART Grants
United States Mexico Canada Agreement
After spending last year working behind the scenes with House leadership and Ambassador Robert Lighthizer to build bipartisan support, we finally passed the United States Mexico Canada Agreement (USMCA). This will protect and expand our Canadian and Mexican market access. Trade is vital to American agriculture, especially for the specialty crop, tree nut, dairy and livestock producers in the San Joaquin Valley and across California. This deal also strengthens labor and environmental standards. I'm proud to support approval of the USMCA because ultimately, good trade agreements mean good paying jobs. And, I will serve as a watchdog to make sure provisions are followed, like increased access for U.S. dairy products in Canada and protections for cheese products in Mexico. 
Farm Workforce Modernization Act
We also passed H.R. 5038 - the Farm Workforce and Modernization Act. This is an historic moment for farming communities across America, especially here in California and the San Joaquin Valley. Farmworkers are part of our communities and are some of the hardest working people I've met. It's not fair they be subjected to living and working in fear. Providing them with a path to legal residency will help stabilize a workforce for farms around the country and alleviate hardships they've been struggling with for years. This bipartisan bill is a monumental step in improving our immigration system. It's good for farmers, farmworkers, and American agriculture. It's the right thing to do! We need to continue this effort in the next Congress.
---
LEGISLATING FOR THE PEOPLE
Since the start of the 116th Congress, the House has passed over 600 bills, of which 150 were signed into law with bipartisan support. We have more work to do in the next Congress to combat the coronavirus and reopen our economy.

Here are some of the bills that became law: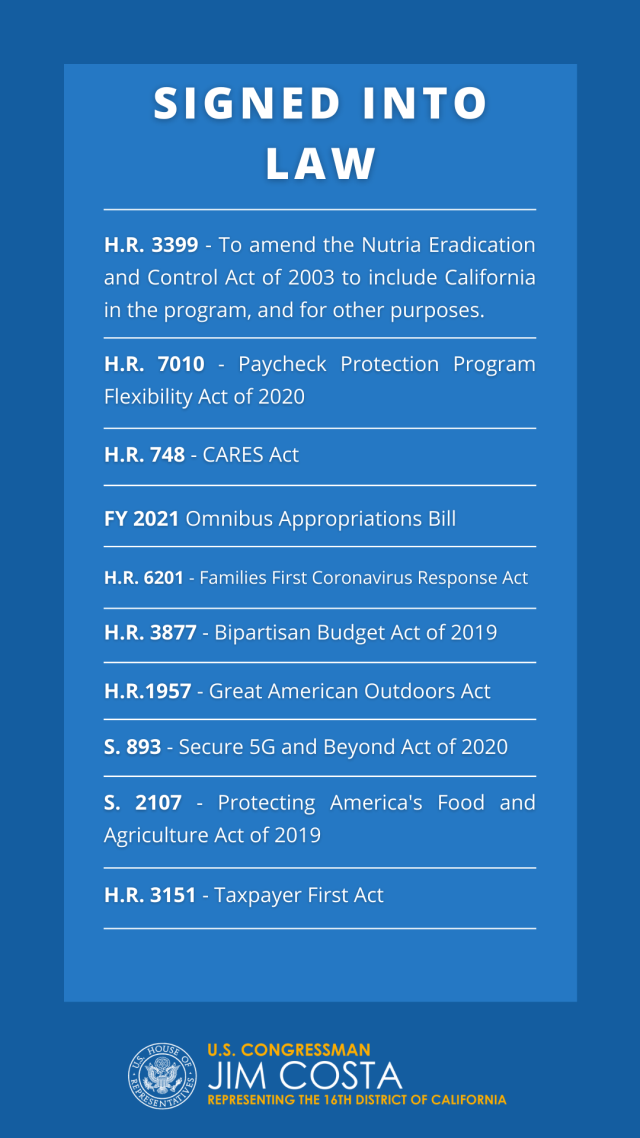 ---
As we move forward, I will continue to fight for the Valley in Washington. Please remember that I'm here to help. If my office can assist you, please contact us.
Sincerely,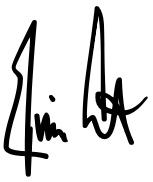 Jim Costa
Member of Congress
Click here to subscribe to my e-newsletter
8.5.5